article
Shared by
Chindit
(
0
&nbsp
Lieutenant)
June 10, 2015
The B-25 Mitchell/44-31508, nicknamed "Lucky Lady", will moved from Franklin, VA (United States), where the warbird remained abandoned, withdrawn from use, in poor condition and slowly going down down downhill, to Australia thanks to her new owner Reevers Warbird Roundup.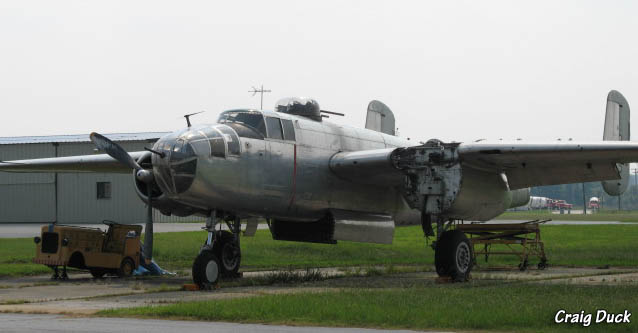 [Via www.warbirdregistry.org]
As Warbirds News reports, from late April to early May 2015, Lucky Lady's disassembly took place and she is now being prepared for shipment to her new home in Australia. Peter Smythe, who is coordinating the recovery and restoration of "Lucky Lady", said "We are now happy with our current lot and will focus on getting the Lucky Lady to Australia and put on display as soon as posible".
[Via www.warbirdsnews.com]
The B-25J-30-NC, under restoration as "Lucky Lady" was delivered to the USAAF in June of 1945 as SN 44-31508. During the years she was in active, even she was used as camera ship to obtain many of those iconic air-to-air views of the dog fights in the film Battle of Britain, in Spain & UK, 1967-1968.
[Via napoleon130.tripod.com]
After her first restoration, made between 1979-1981 (started in Caldwell and finished in Kissimee) she flew as "Chapter XI". When she was sold to Dan Powell (Fair Oaks Ranch, Boerne, Texas) in August 1994, she began flying as "Lucky Lady".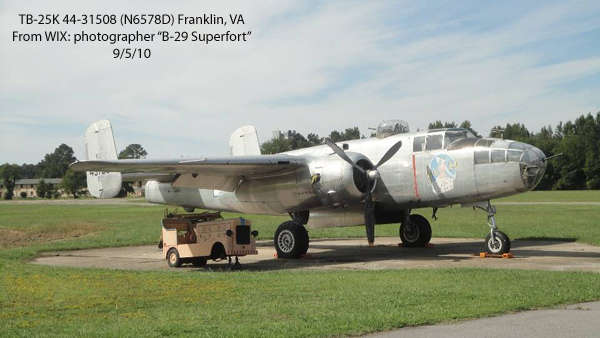 [Via www.aerovintage.com]
You can read a great article about it on: WarbirdsNews.com – B25 to resettle in Australia
Source:
b-25history.org | www.warbirdregistry.org | www.aerovintage.com | napoleon130.tripod.com | www.warbirdsnews.com | www.reevers.com.au
Same author contributions