article
Shared by
Chindit
(
0
&nbsp
Lieutenant)
April 10, 2015
The Pacific Islands are rife with remains of American and Japanese aircraft of the Second World War. The Japanese Zero fighter is one of them. Islands and atolls as Guadalcanal-Solomon, Yap, Buna-Bouganville-New Guinea, Tarawa, Maloelap, Peleliu, Akutan, Mili, New Georgia, Pagan, ... are some of the places where these wrecks and crashes were photographed. Here are some of them.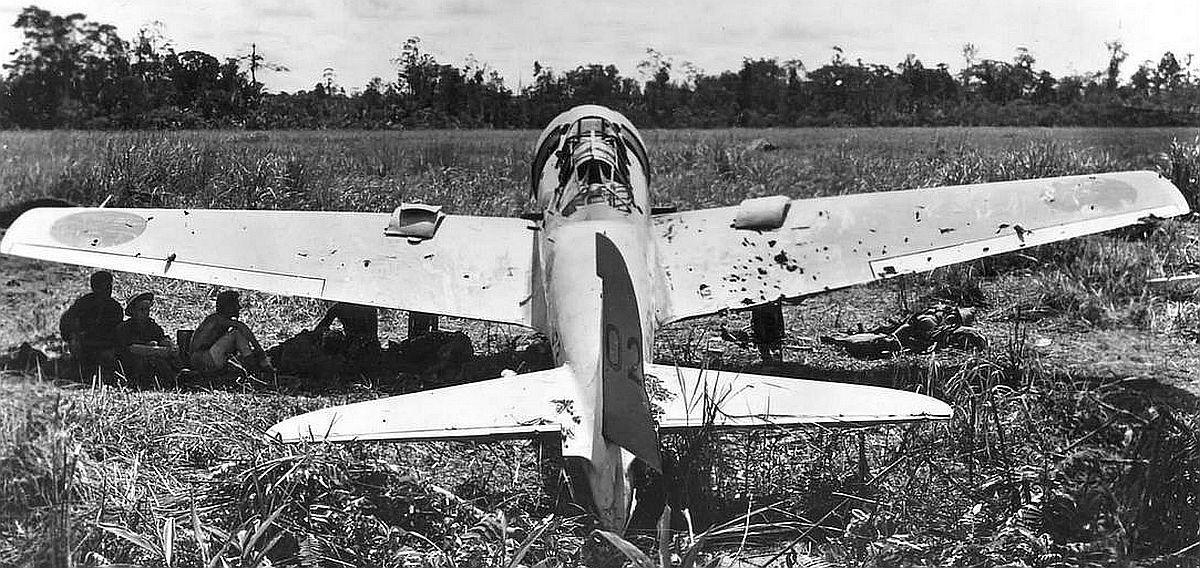 Zero, Buna, 1943 [Via]
Zero fighter wreck on Yap [Via]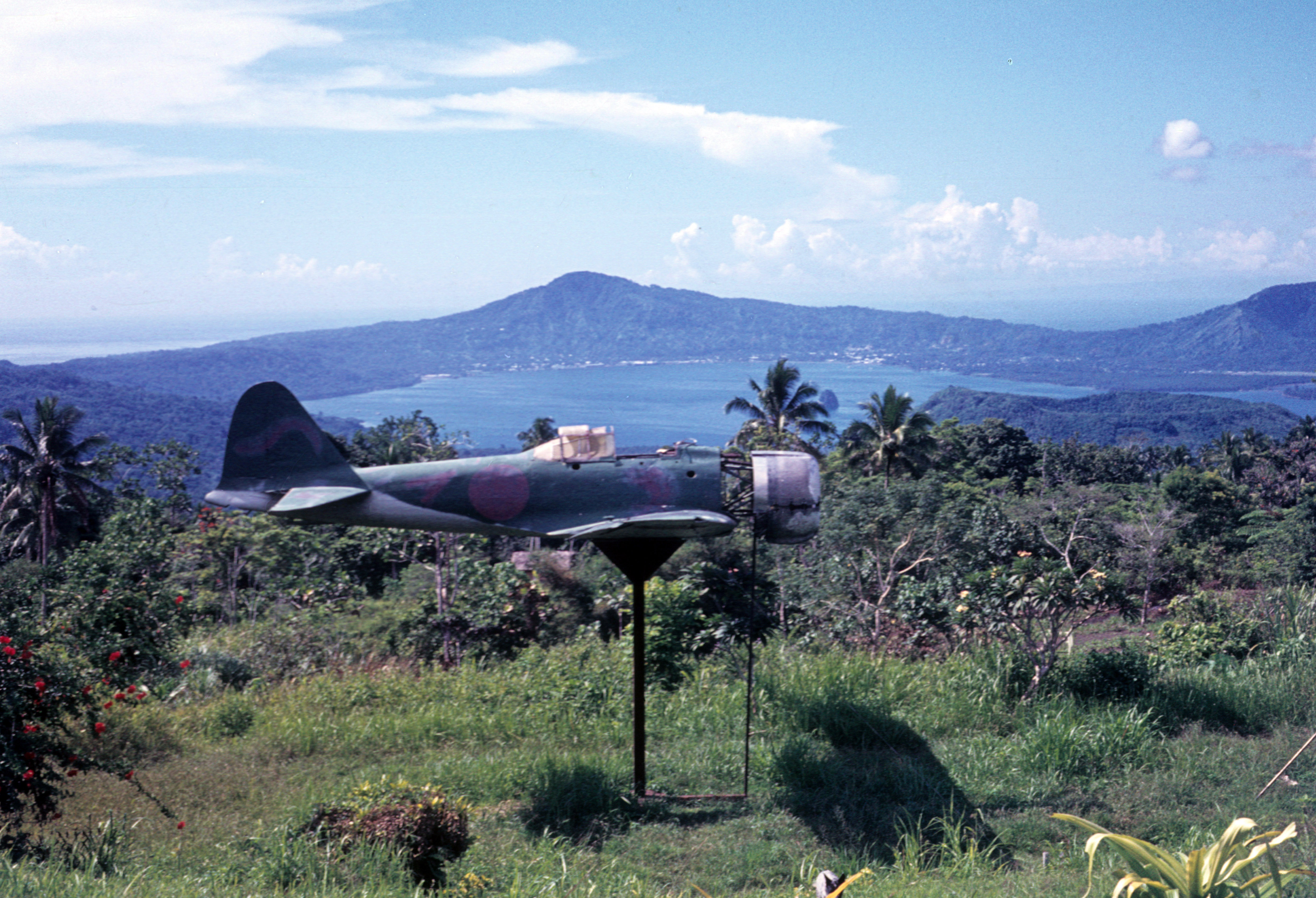 The A6M Japanese Zero was recovered from Richard Gault's Plantation in the early 1970s (the picture was taken either 1972 or 1973) and put up on the pole you see. Around 1979 the plane fell down due to high winds (and that some of the restraining wires had been stolen for building materials). New Guinea [Via]
Zero wreck, Tarawa Aircraft Boneyard [Via]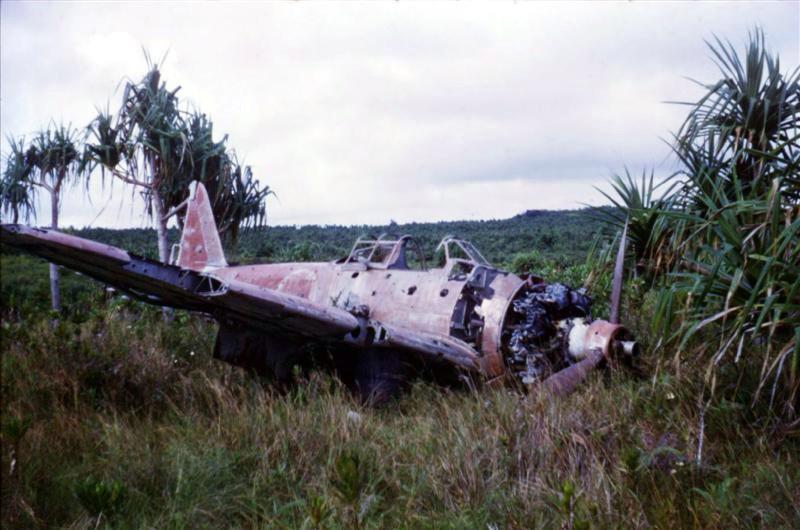 Wreck of a Japanese Zero on Yap Island, 1965 [Via]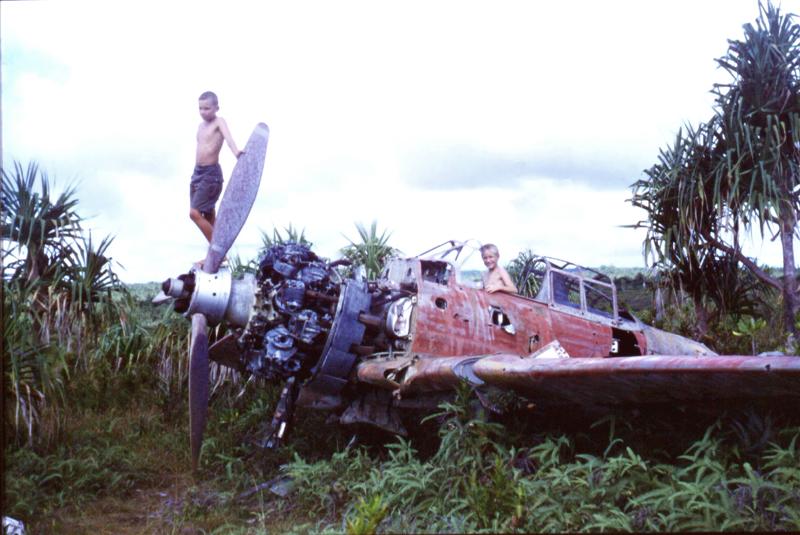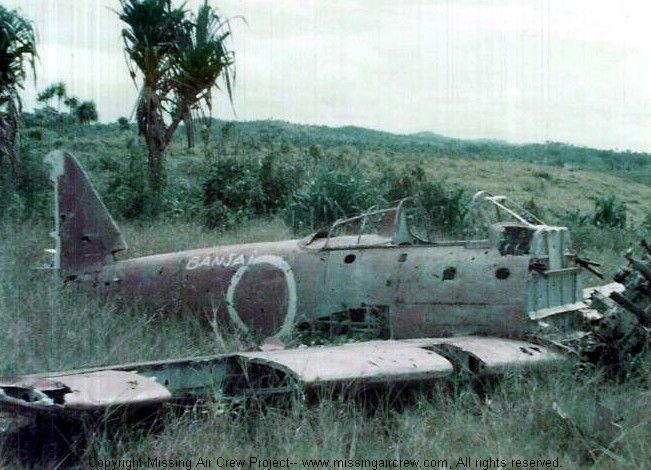 Kids playing around a Japanese Zero on Yap, 1965 (Via)
A6M wreck [Via]
A Japanese Mitsubishi A6M3 Zero ("T2-157") abandoned at Munda Airfield (Central Solomon Islands), after the Allied Invasion, September 1943 [Via]
A6M5 scrapped. Mitsubishi A6M5 Model 52s abandoned by the Japanese at the end of the war (Atsugi Naval air base) and captured by US forces. [Via]
The wreck of an Mitsubishi A6M 'Zero" Fighter on the Japanese Airbase on Taroa, Maloelap Atoll. Spennemann, Dirk H.R. (2001) [Via]
Wreck of a WWII Japanese Zero fighter in Bougainville [Via]
This Japanese "Mitsubishi A6M Zero" fighter plane was crashed in the jungle during the Battle of Peleliu (15.9.1944 - 27.11.1944) [Via]
The Akutan Zero is inspected by US Navy personnel on Akutan Island on July 11, 1942 [Via]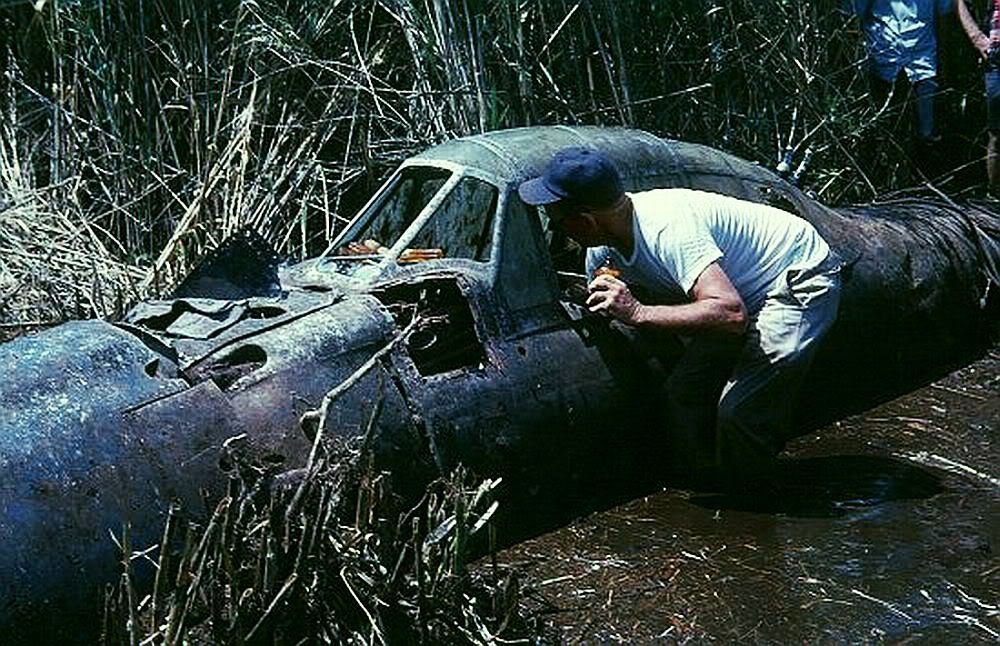 Zero relic in swamp [Via]
Zero abandoned at Buna, New Guinea, 1943 [Via]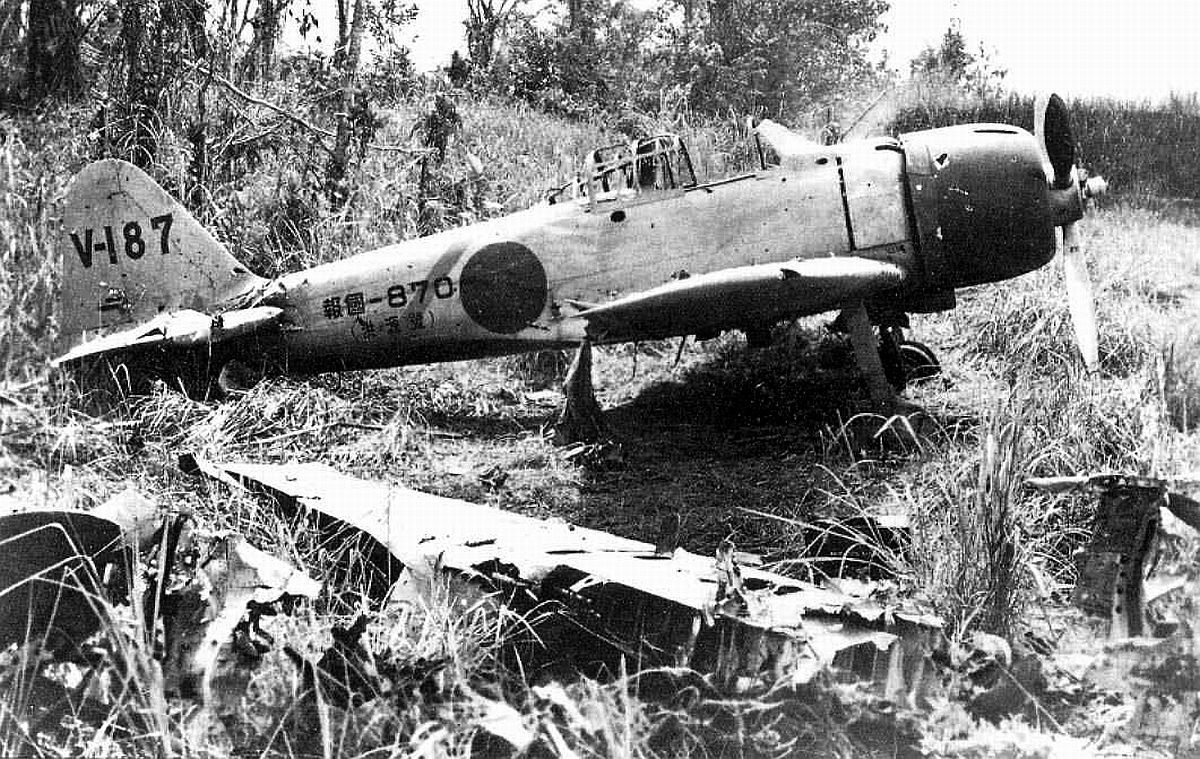 Zero Buna, 1943 [Via]
Japanese Mitsubishi A6M Zero wreck at Guadalcanal Solomon Islands, 1943 [Via]
Mili Atoll Mitsubishi A6M Zero 381 Kokutai, POW and US sailor august 1945 [Via]
Mitsubishi Type-Zero Carrier fighter Model 32 A6M3 New Georgia island, 1943 [Via]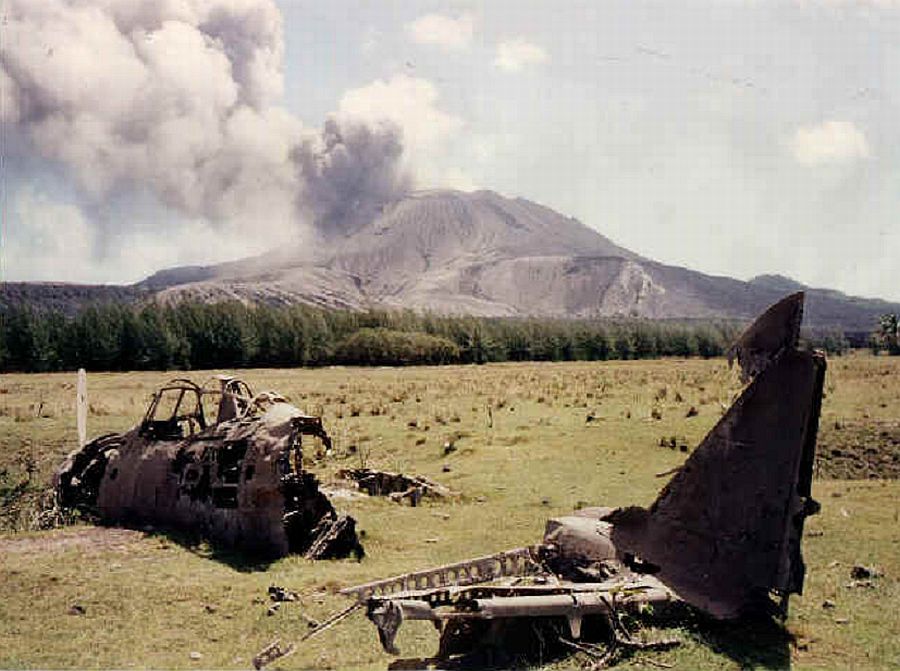 Zero, Pagan Island [Via]
Zero [Via]
Aircraft Zero. Japanese WW2 Aircraft [Via]
Wreck of Japanese Zero fighter in the jungles of Papua New Guinea [Via]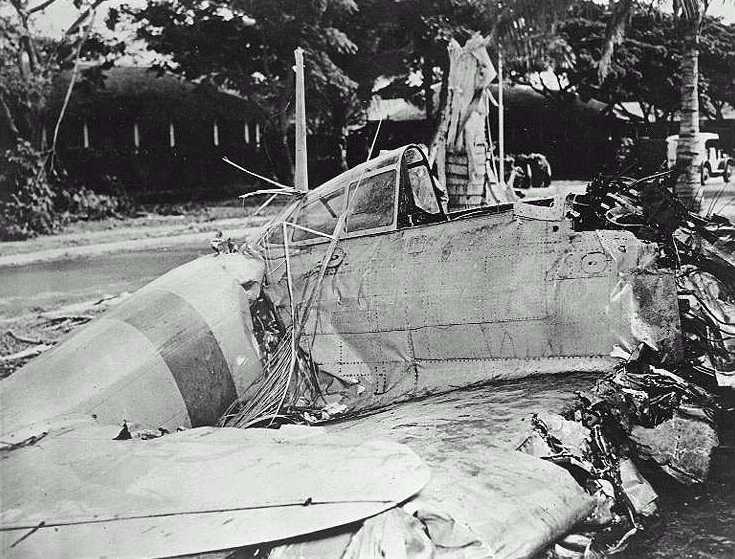 On December 7th, 1941, a Japanese Mitsubishi Type 0 ("Zero") crashed on the site of what was then part of the US Army Coast Artillery post of Fort Kamehameha. This US Navy photograph of the crashed Zero shown to the left is one of the better known images of the attack and appears in many books and online documents [Via]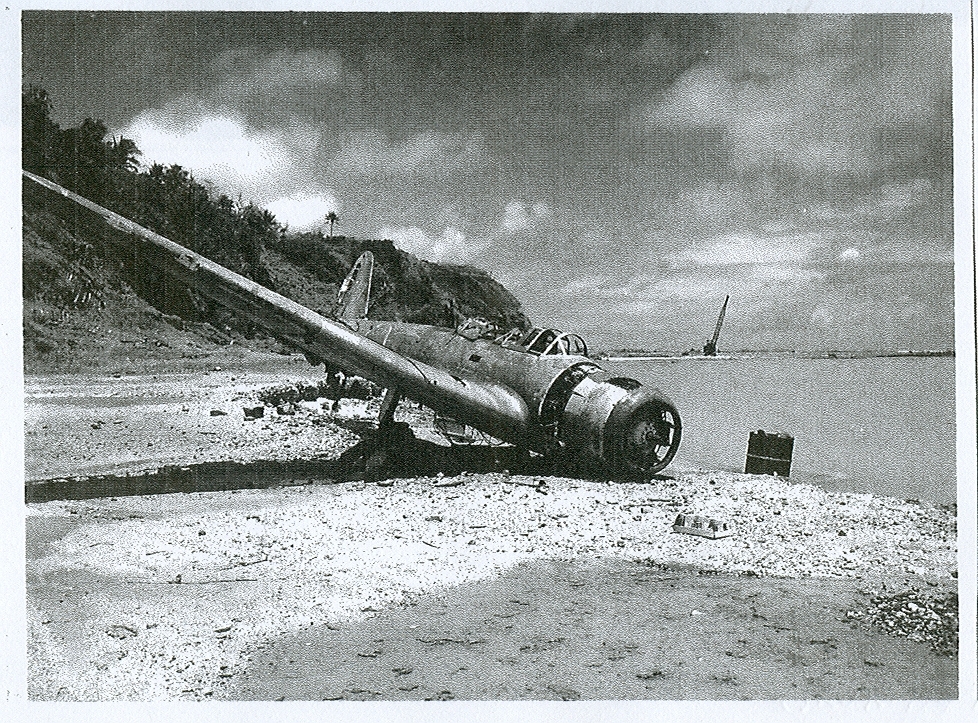 Crashed Japanese Zero [Via]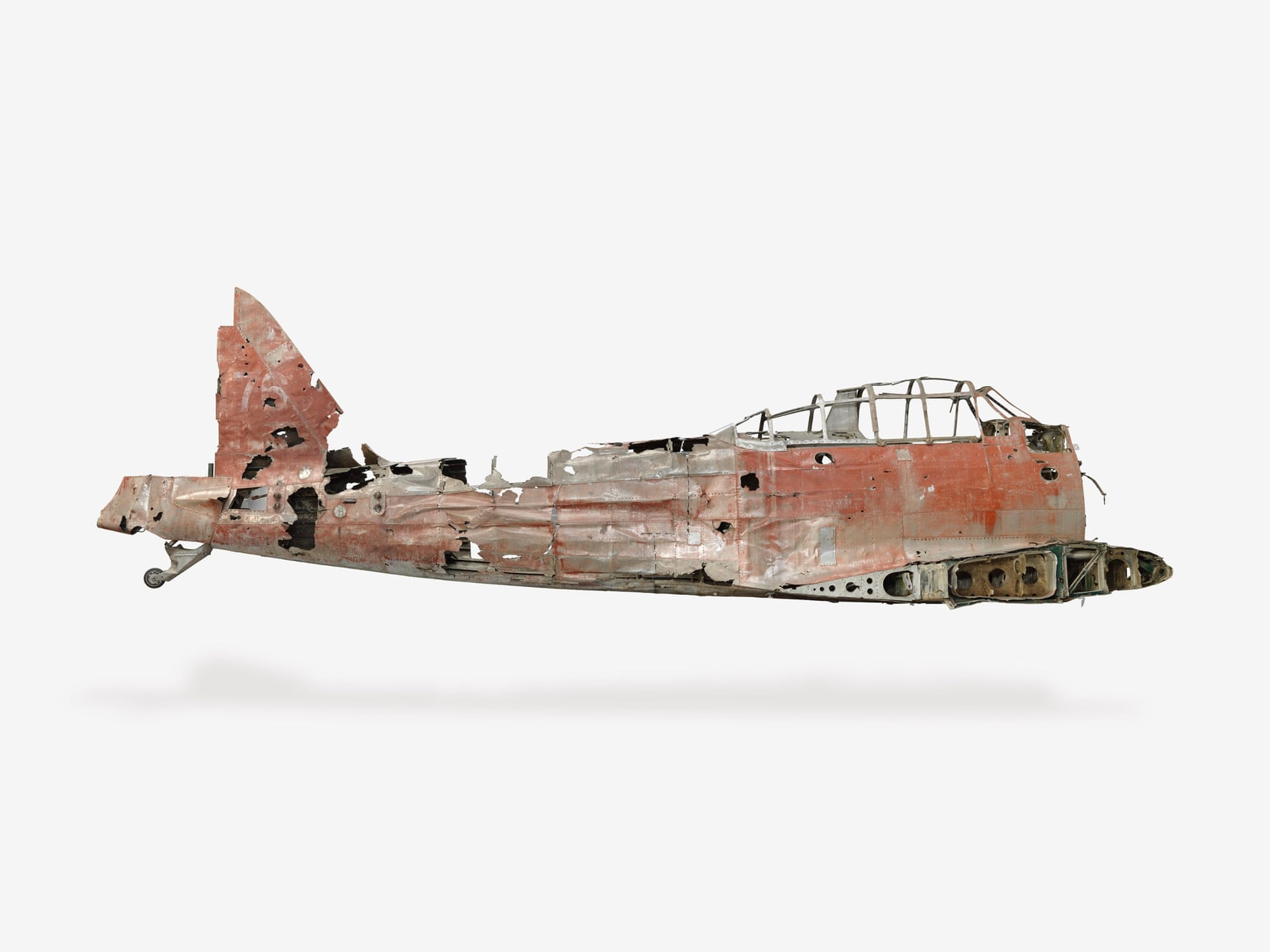 This wreck was found on a Pacific island 50 years after the war with a British bullet lodged in the fuselage and a dried Lotus flower, carried by Japanese pilots for luck. Photograph: Imperial War Museum [Via]
Mitsubishi A6M Zero 157 wreck [Via]
Mitsubishi A6M Reisen. Eight years ago this Mitsubishi A6M Zero was mounted on a concrete block at Kavieng, New Ireland, as a war memorial. All that now remains is the concrete block, the aircraft having gone to Melbourne. [Via]
No other aircraft surpasses the Mitsubishi A6M Reisen ("ree-sin," Japanese for Zero Fighter) as the symbol of Japanese air power during World War II. The Mitsubishi A6M Zero was a long-range fighter aircraft and operated by the Imperial Japanese Navy from 1940 to 1945. The Zero was considered the most capable carrier-based fighter in the world, combining excellent maneuverability and very long range. Thanks to a combination of excellent maneuverability and firepower, it easily disposed of the motley collection of Allied aircraft sent against it in the Pacific in 1941.
For the Japanese and its former enemies, the A6M was the symbol of Japanese air power and marked the beginning of a new epoch in naval aviation. With its tight turning radius, it was an extremely deadly weapon in a dogfight, and was famous for its ability to outmaneuver.
Source:
Ron Sharp (Pinterest) | Stephen (Pinterest) | @RAAFvictoryroll | en.wikipedia.org | commons.wikimedia.org | marshall.csu.edu.au | wikitravel.org | en.tracesofwar.com | www.mission4today.com | www.worldwarphotos.info | Robert Mann (Pinterest) | www.missingaircrew.com | www.ski-epic.com | www.thefewgoodmen.com | www.conwaypages.com | www.wallpaperbox.tk | mason.gmu.edu | www.ussmauryags16.org | www.theguardian.com | airandspace.si.edu | www.aviation-history.com
Same author contributions